High-Tea at iNsingizi
The perfect way to celebrate any occasion
High Tea at Isingizi is one of those delights that everyone should experience at least once in a lifetime. Enjoy decadent treats in the great African outdoors. The decadent eats prepared by our chef and kitchen staff are perfect for any event or function.
We have put together a list of delicious eats to ensure your celebration is perfect. However, if there is something you simply cannot live without please let us know and we will do our best to add it to the list.
Mini Cheese Cakes (1pp)
Brownies – we are famous for these delicious treats
Mini Pavlovas – filled with cream and seasonal fruit
Milk Tart
Lemon Meringue
Scones – no High Tea is complete without these!
Cupcakes various flavours and toppings
Lamingtons
Lemon cake
Almond tart
Sandwiches – a variety of fillings and breads
Sausage rolls (3pp)
Cheese puffs (3pp)
Bruschetta with toppings (2pp)
Chicken wings (3pp)
Samoosa (2pp)
Mini quiche – let us know your favorite
Mini Potato Rosti topped with cream cheese & smoked salmon
Cocktail sausages and mustard dip (3pp)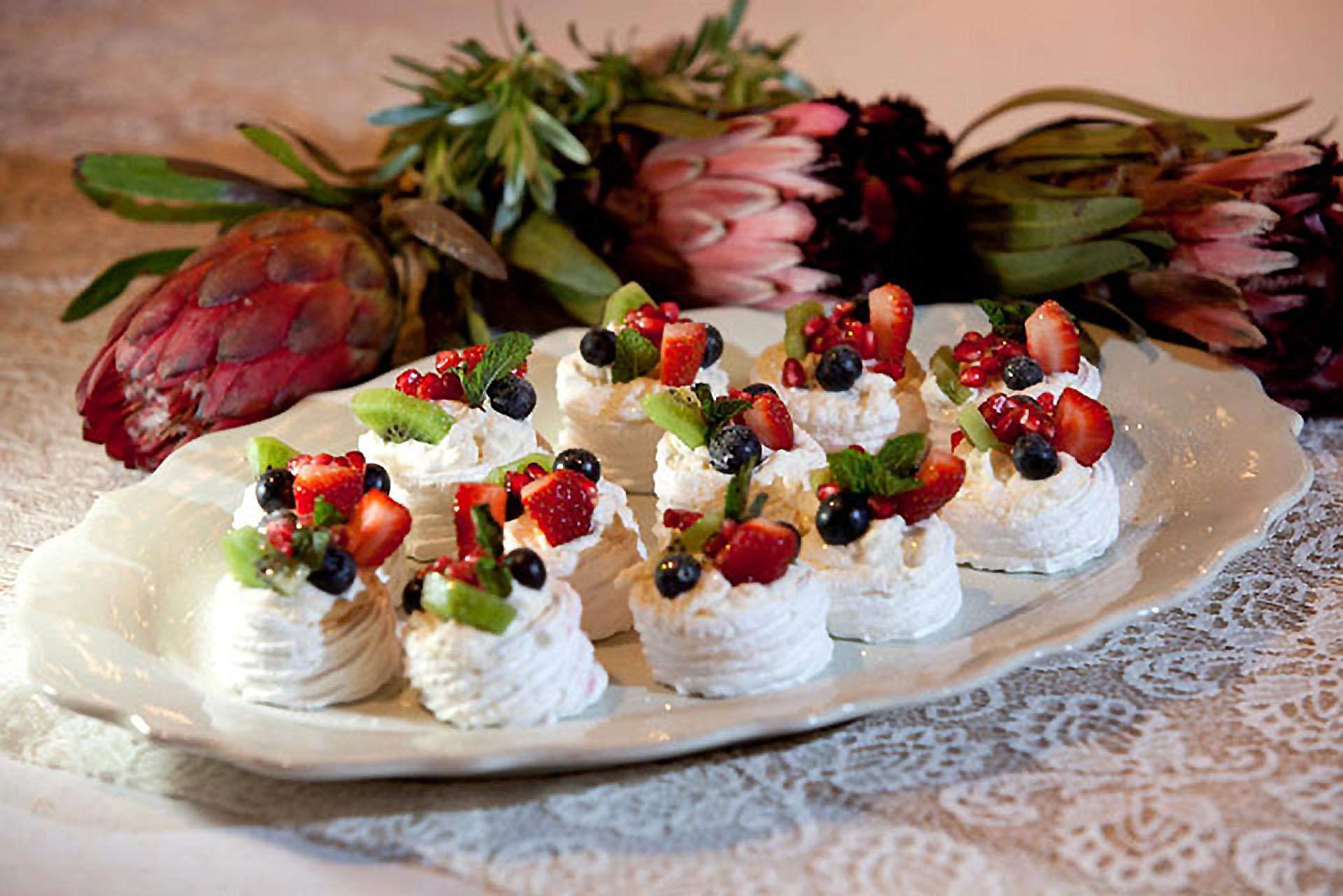 To make things simpler we have a couple of options for you to choose from. The prices below also include tea, coffee and a glass of bubbly/orange juice on arrival.
Minimum of 6 people, Booking essential.
Choose 8 from the list at R140pp
Choose 6 from the list at R110pp
Choose 4 from the list at R80pp
We look forward to your stay with us at iNsingizi Lodge & Spa.
BOOK YOUR STAY AT INSINGIZI LODGE & SPA NOW … EXPERIENCE THE OUTDOORS!