Exhilarating single track-and-trail adventures...
that feed both sole and soul
World-class Adventure Trails
that test your grit to the max
It's just a hill, they said. Get over it. Challenges are like hills. You move forward to meet them and they flatten. But here at iNsingizi Lodge & Spa, we make those challenges even more tempting.
For off-road track-and-trails that are truly world-class, look no further than iNsingizi, where our network of challenging trails will test your grit to the max and get your pulse racing.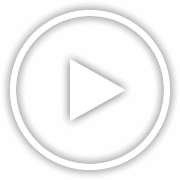 Click here to play video.
iNsingizi
where an adrenalin-charged rush is par for the course
Feel a rush of adrenalin surge through your veins as you navigate sheer cascading drops and swollen streams, traversing indigenous forests so stunning, they resemble scenes out of Lord of the Rings, as you power your way through our world-class network of 5km, 10km, 15km and 40km MTB and running trails
Suitable for MTB riders, runners and walkers alike, our high-adrenalin adventure trails are guaranteed to send your pulses into overdrive.
For the experienced riders and runners, the trails are technically challenging, but also fun for those who just want to take it easy and enjoy the spectacular scenery and wide open spaces. The shorter routes criss-cross the reserve, while the longer 40km route stretches deep into our adjoining working farm.
Come and enjoy
Ride/Run, Rub and Grub
And at the end of your odyssey, once you're done testing your endurance, our "Ride/Run, Rub and Grub" package awaits you for a truly unique half- or full-day's outing.
Exclusive to iNsingizi Lodge & Spa, we've put together a package for trail warriors that turns your track-and-trail adventure into an even more exceptional and novel experience, combining an endurance ride or run, a two-course breakfast or lunch, and either a foot massage or a head and shoulder massage.
For our thrill-seekers, choose any one of the following options:
Ride or Run: R45
Ride/Run and hot breakfast: R125
Ride/Run, Rub & Grub: R350
We look forward to you saddling or lacing up at iNsingizi Lodge & Spa.
"A challenge only becomes an obstacle when you bow to it." Ray Davis, American author of No Fences